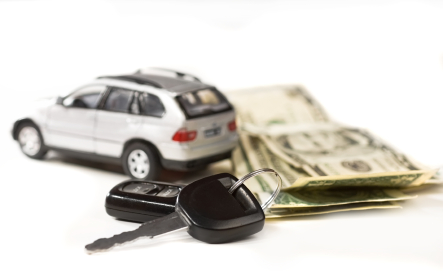 Depending on used car websites' terms and conditions, you can find different payment options that will be applicable. Usually they offer several payment methods, so clients can select the most convenient one. In this article we will discuss the payment options that most auto auction websites use.
There are few widespread ways to pay for a vehicle: cash or cheque. This is an easy and convenient method to pay for a used car. If Auto Auction Website has its office in your city, you can visit them and complete the payment on a spot.
Besides cash, credit cards are another common method of payment accepted at most auto auction websites. Using this method you don't need to worry about how to carry a large amount of cash. Credit cards are also very popular, because it's fast and you receive a record for your payment. In addition to traditional credit cards, it may also be possible to use a debit card. To make a payment from your card you can use different payment systems like Skrill, PayPal and many others. This option may be available only for placing a deposit, as many payment systems have limitations on the amount transferred. Find more information about recommended payment systems in finance section on a particular auto auction website.
In addition, most of the auto auction companies accept a full payment for a car only by bank wire transfer. This method usually takes from 5 to 7 business days, but it is secure and you can get a payment order for your transaction. With this order you can easily confirm your payment by sending it to the used car company. Unlikely to the credit card method, you can deposit your account with any amount by bank wire transfer.
Depending on the car auction company, you may also be able to receive used car financing. This payment option is useful, if you are in desperate need of a new vehicle. Please notice, that this service is not always available, as many small companies do not have this option. Thus, if you need to obtain a financing for a used car, it is important to spend your time and find an auto auction website, that provides a financing option for your country. Please, study thoroughly the financing terms and conditions offered to you before you agree to make a purchase.
As mentioned above, you have a number of different options, when it comes to paying for a used car from an auto auction website. Make yourself familiar with all payment methods a car auction website offers as well as the currency it accepts, before you start a purchasing process.