In the largest car showroom at Auto China 2016 motor show in China German company conducted the world premiere of the new Audi TT RS Coupé and Audi TT RS Roadster, showed extended A4 for the local market and demonstrated the "smart" concept based on the Q3.
At the Beijing Auto Show, Audi unveiled the new coupe and roadster TT RS. Both models have received under the hood an aluminum five-cylinder engine volume of 2.5 liters, which gives 400 hp. Its maximum torque is 480 Nm ranging from 1700 to 5800 rpm.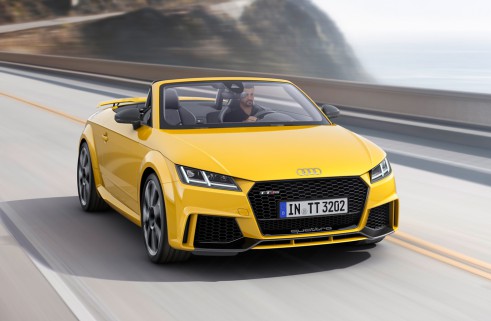 Models supplied with the engine received a seven-speed robotized transmission S tronic with dual-clutch. Audi TT RS Coupé with full drive quattro accelerates from zero to "hundred" of 3.7 seconds, Audi TT RS Roadster can do this for 3.9 seconds. Maximum speed car is electronically limited to 250 kilometers per hour, but for a fee limit is "pushed back" to 280 km / h.
The new "two-door" got sports chassis, whereby handling coupe and roadster has become even better. For the first time on a production car Audi has been applied OLED technology. With its help are made innovative rear lights available as an option.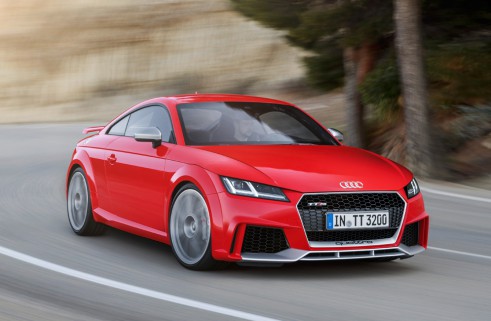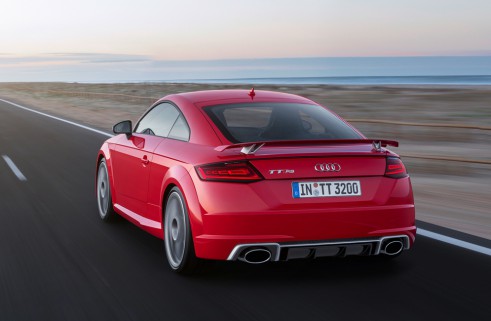 Audi TT RS is equipped with the technology of choice of mode which controls electronics work Audi drive select, an active exhaust system, preassembled on rims 19 inches, steel disc brakes, LED front and rear optics and fully digital instrument panel virtual cockpit with working RS-mode, in which the emphasis is the tachometer, tire pressure, torque and lateral acceleration.
Coupe and Roadster first of the RS-line received a new multifunction steering wheel. It has a multimedia system control, instrument panel, buttons for switching engine and a choice of operating modes of the control electronics drive select.
You can buy Audi TT RS in Europe this autumnl.The price for the coupe will be at least 66 400 euros. And for the roadster price starts with a mark of 69 200 euros.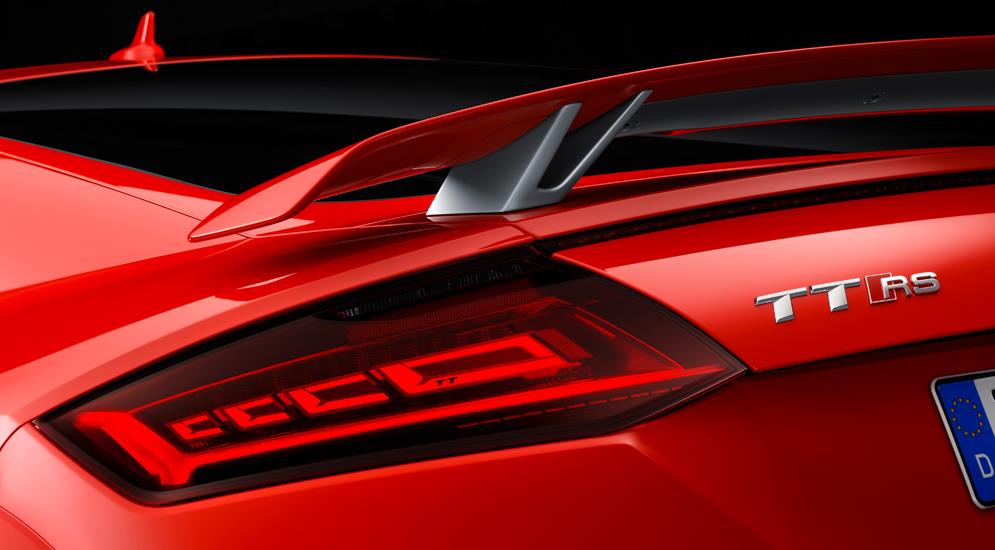 Also during Auto China 2016 the German company showed the new Audi A4 L for the Chinese market. The car has a length of 4.81 meters and a larger wheelbase - 2.91 m, which is four centimeters more, compared with the same parameters of precursor. The car is equipped with a 190- and 252-horsepower engine capacity of 2.0 liters.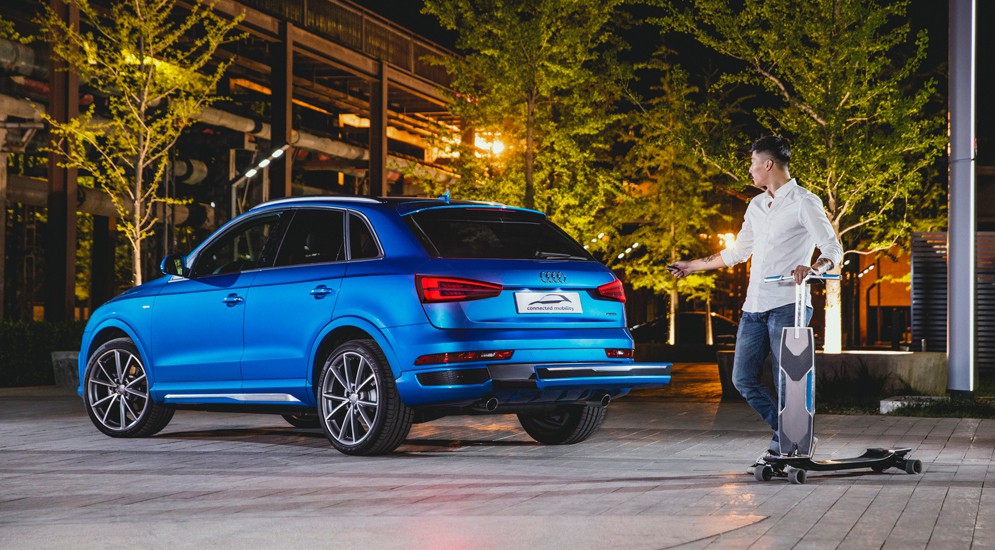 Another exhibit of the exhibition became connected mobility concept, created on the basis of Audi Q3.Into the rear bumper of the car is integrated multifunctional longboard length of 1.05 meters. The concept is designed for markets with a growing level of urbanization, such as China. The intelligent system will give advice on the fastest way to the desired point, and with the view of traffic data in real time.