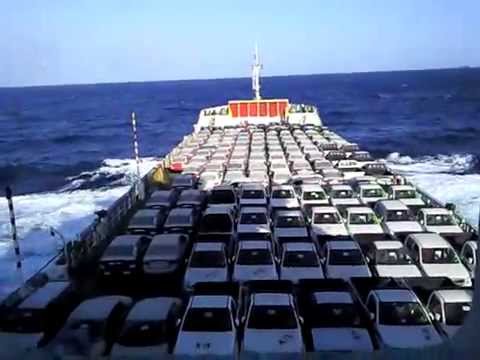 RORO: Mostly known as the roll-on/roll-off shipping method, that means that your car will be driven inside the ship. RORO cargo consists of items such as tractors, buses and trucks, or oversized cargo loaded on special flatbed, mafi or lowboy trailers. In order to be shipped by RORO a vehicle should be:
1) in run&drive condition to be driven onto the ship;
2) without extensive damages that might cause injuries to ship workers.