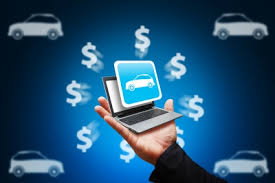 If you are going to buy your next vehicle with an auto auction company, please consider the following useful tips:
Find a reliable auto auction website. Before doing business with a foreign car auction website, spend your time to make your own research about its reliability. Find information on the company's official registration and certificates. Read its clients' reviews and comments both on the website and on independent forums.


Study the applicable terms and conditions. Each car auction website sets its own rules of the game, so familiarize yourself with them in advance to avoid any misunderstanding and disappointment. Read carefully about its financial policy and what guarantee the company can give you.
Consider your budget. Think over your financial abilities and how to invest your money profitable. Car auction websites offer a great choice for their clients and you can find a really good offer at an affordable price.
Decide what exactly vehicle you want to buy. You can ask your friends or auto auction representatives to give you some advice. It's also good to read the customer reviews on car you like or compare some similar vehicles to get the full picture and understand what you can expect from your next vehicle.
Ask for a vehicle history report. Looking for a car online, you have no opportunity to inspect a vehicle before purchasing. A vehicle history report such as Autocheck or Carfax can help you to learn more about the car you are going to buy. The report will unveil if a vehicle was in any collisions, what damages a car has, how many owners it belonged and so on.
Estimate your shipping costs. If you want to deliver a car from the USA to Benin, it's important to consider your shipping costs. Some auto auction websites may offer you to arrange shipping to your country, which is very convenient as there is no need to search for a shipping company in the foreign country. Contact the company's representative to learn more about shipping prices before you buy a car.
Choose the most convenient buying option. Most of the car auction companies offer several options for car purchasing. You can choose between buying a vehicle at fixed price now or making a bid for a car. Some websites may allow you to participate in a live auction by phone or via specially developed platforms. Consider each option the website offers and choose the most convenient for you.