Toyota is already preparing for presentation of a new sports car Supra of new generation.
The new position will automatically take over GT86 will become a new flagship coupe of Japanese company.
The car is being developed in cooperation with BMW and it will be built on the basis of new roadster Z4, which will be released next year. The car body is of carbon fiber and also vehicle will receive a hybrid power plant.
By the way, Toyota, acting in the "24 Hours of Le Mans" has the same racing technology.
Have You Already Seen New Crossover Toyota C-HR?
The car has BMW gasoline engine and an electric motor. This is the first time when Toyota will receive a robotic gearbox with two clutches.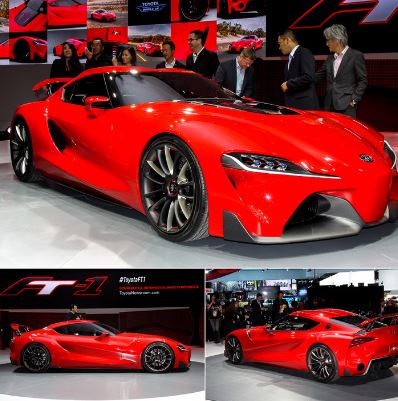 Design of the car is similar to the concept F-1, which was presented in Auto Show in Detroit. The car weight is less than 1400 kilograms. It is noted that Z4 will be even easier.
German BMW Group and Japan Toyota almost a year ago, formally agreed to expand cooperation and future prospects. The companies plan to jointly develop fuel cells and technology to reduce the weight of cars.